Having used/traveled with this case for a few months now I thought I would review it! The first thing I will say is in terms of quality, it doesn't get better than this EL2007W. The case comes with pre-cubed foam that is super easy to pluck, an incredibly durable telescopic handle, is lightweight, AND waterproof.
I can only review on what I've experienced and what I've experienced is camera equipment that still works after I arrive to my destination. I haven't dropped it in a body of water yet so I can't comment on the waterproof aspect of it but it takes bangs, drops, flying, dirt, rocks, rain, mountains, and city roads extremely well!
I've had a ton of these style cases over the years and for the price you can pick this thing up at (I believe right now it's around $159 shipped) there is no beating this case.
Quality? 10/10
Cost? 10/10
Purchase the Elephant Cases Elite EL2007W Carry On Case here:
Elephant Cases Elite EL2007W Carry On Case Review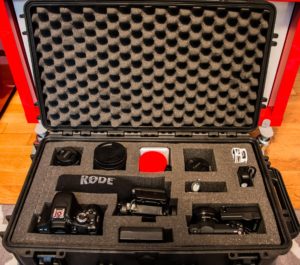 Having used/traveled with this case for a few months now I thought I would review it! The first thing I will say is in terms of quality, it doesn't get bet