You're on-the-go and don't have anything prepped or you just sick of fast food and/or fast food doesn't have the options you need. All you need to fix this is a GROCERY STORE! You'll save some money, get a bigger portion, have more options, and it'll be just as quick! Here are 3 Quick & Cheap Keto Lunches that I love eating!
Keto Lunches
Protein Salad
We'll start these off with a quick spinach & feta protein salad that can be made in just a few minutes! For your base you'll need a large plastic salad container which are perfect for mixing everything together. They also hold a ton and can be found almost anywhere!
Add in a little feta to your container, whatever kind you want (my store has a ton of flavors). If you're not going to be by a fridge anytime soon you can also find a smaller feta container with less servings.
Next, add in some hard boiled eggs, tuna, or chicken. I prefer the eggs with this keto lunch recipe.
Top it with a little low carb dressing and there you go! This keto lunch is around $6 total and 45 grams of protein.
You also get more than 1 serving out of most of these ingredients in all of these recipes so they end up being even cheaper!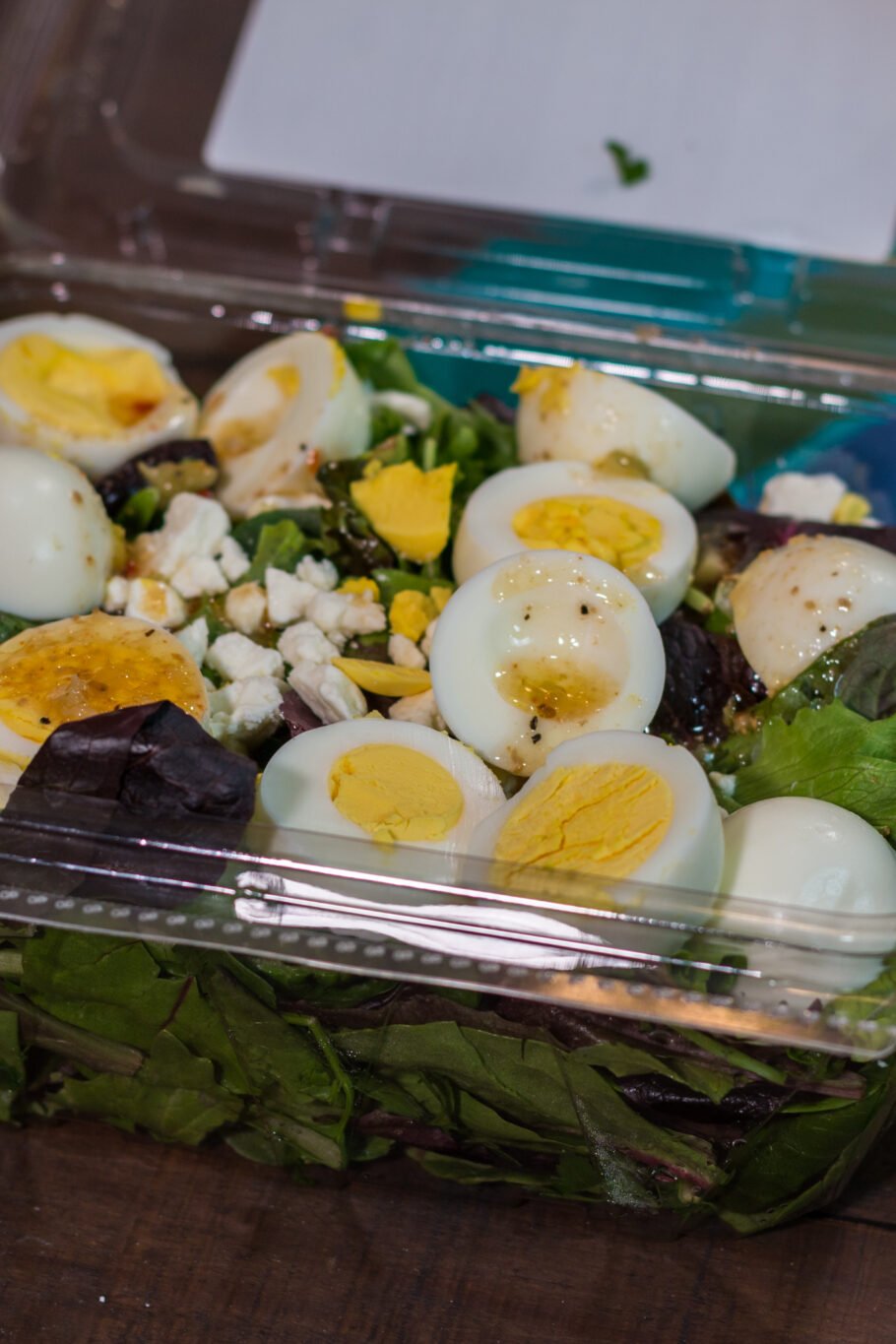 Bacon Wrapped Chicken
Ready for some bacon wrapped chicken? All you have to do for this one is to find a pack of precooked chicken, some fully cooked bacon, and a little optional keto friendly dressing for dipping!
Wrap your bacon around your chicken, dip it, and enjoy some low carb keto finger food.
If you want a crispier bacon you can microwave them for :15-:20 seconds. You could also look for a fully cooked bacon that's crispy, they do exist.
This one is around $5 and 70+ grams of protein!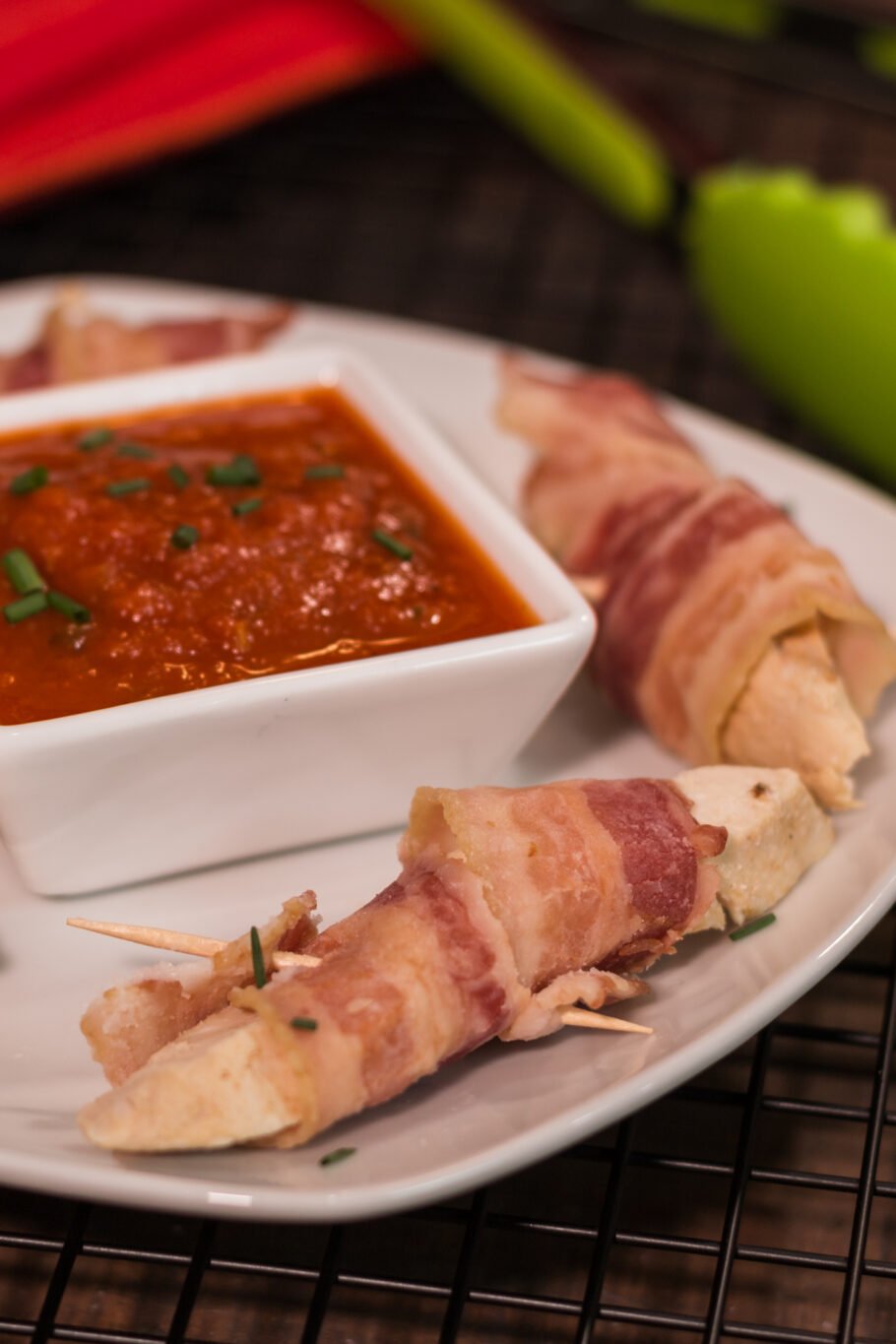 Pork Rinds & Tuna Dip
One of the quickest keto lunches ever, protein packed chips and dip! For this last one all you need is a bag of pork rinds, some mayonnaise or flavored aioli, and a couple packs of tuna. Get the ones you can tear open since most of us don't have a can opener and/or sink nearby when we're traveling.
Mix your tuna and mayo together then use your pork rinds to scoop up your dip like chips and salsa! If you don't like pork rinds, another alternative here is any kind of low carb keto friendly chip.
You can also add some vegetables, bacon bits, seasonings, and so on into your tuna mayo mix…the choice is yours. This one is around $3 and 50 grams of protein.
If you've never had pork rinds, they're delicious and CHEAP! They also come in a ton of different flavors so you'll never get bored.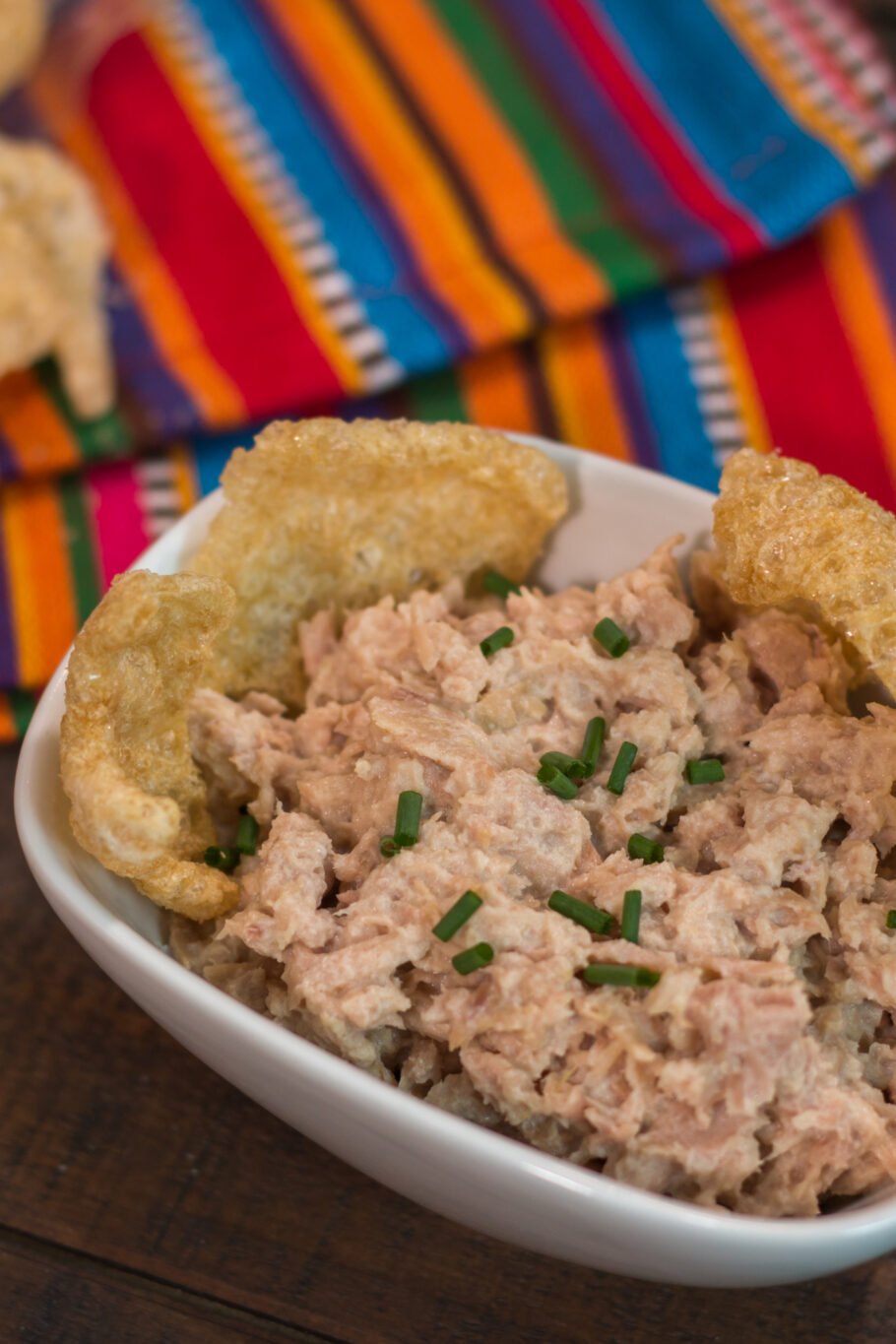 As for utensils, napkins, plates, or bowls? These are all things you can find inside either near the salad bar or deli. The best part? 99% of the time they'll be free if you're buying something there. You could also just keep a couple utensils in your car.
For the dressings just get some small containers to take with you if you plan ahead.
There you go, a few keto lunches that I've used when traveling, on vacation, or just when I want something quick. These are all flexible and can be changed to fit your macros OR taste buds.
Use fat free or reduced fat stuff, add in other dressings or oils, the list goes on. Throw some other keto lunch ideas in the comments below!
Looking for a keto dessert? Try The Best Keto Cookies recipe next!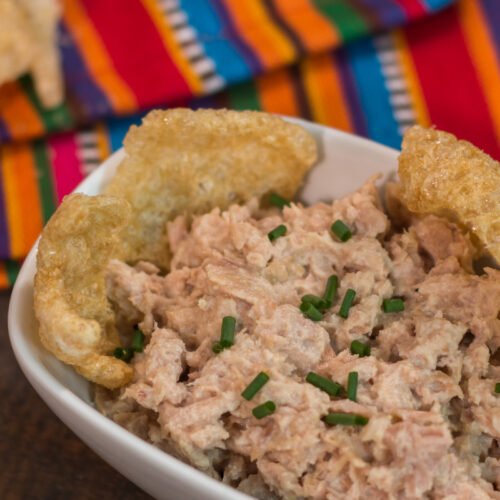 3 Quick & Cheap Keto Lunches
Strapped for time? Sick of fast food? Here are 3 Quick & Cheap Keto Lunches you can make while on-the-go that are packed with protein!
Print
Pin
Rate
Save Recipe
Saved!
The Protein Chef is a participant in the Amazon Services LLC Associates Program, an affiliate advertising program designed to provide a means for us to earn fees by linking to Amazon.com and affiliated sites.
Ingredients
Spinach & Feta Protein Salad
1

Large

Salad Container

Feta Cheese

-

Your choice

Hard Boiled Eggs

-

or Tuna, Precooked Chicken, etc

Dressing
Bacon Wrapped Chicken
1

Pack

Chicken

-

Precooked

Bacon

-

Fully Cooked

Dressing

-

*Optional for dipping
Pork Rinds & Dip
1

Bag

Pork Rinds

Mayonnaise

-

or Flavored Aioli

1-2

Packs

Tuna
Instructions
Spinach & Feta Protein Salad
Mixing everything together inside your Salad Container
Bacon Wrapped Chicken
Wrap your Bacon around your Chicken
Pork Rinds & Dip
Mix your Tuna and Mayonnaise together

Use your Pork Rinds to scoop your Tuna mix
Notes
Spinach & Feta Protein Salad
Calories in the whole recipe:
Calories: 458
Fat: 28g
Saturated Fat: 12g
Sodium: 725mg
Carbs: 7.5g Net Carbs = 2.5g
Fiber: 5g
Sugar: 2g
Protein: 44g
Bacon Wrapped Chicken
Calories in the whole recipe:
Calories: 279
Fat: 11g
Saturated Fat: 4g
Sodium: 902mg
Carbs: 4g Net Carbs = 4g
Fiber: 0g
Sugar: 2g
Protein: 41g
Pork Rinds & Dip
Calories in the whole recipe:
Calories: 316
Fat: 16g
Saturated Fat: 4g
Sodium:942mg
Carbs: 3g Net Carbs = 3g
Fiber: 0g
Sugar: 0g
Protein: 40g
Nutrition
Calories:
316
kcal
|
Protein:
40
g
|
Fat:
16
g
|
Saturated Fat:
4
g
|
Sodium:
942
mg
|
Fiber:
0
g
|
Sugar:
0
g