Are you on a low carb or keto diet? Do you miss chicken fingers? Look no further! This Low Carb Chicken Fingers recipe is easy to make, quick, delicious, PACKED with protein, and great for meal prep! The best part? You only need a few ingredients to make them!
To start this one take out 2 bowls. You'll need a bowl for your dry ingredients and a bowl for your wet ingredients. They don't need to be big, just big enough to fit your chicken into.
In the bowl for your dry ingredients you'll want to add 1 cup of almond flour, 1/2 teaspoon of salt, 1 teaspoon of garlic powder, 1 teaspoon of black pepper, and for a kick 1 1/2 teaspoons of optional chili powder.
Mix those ingredients together good.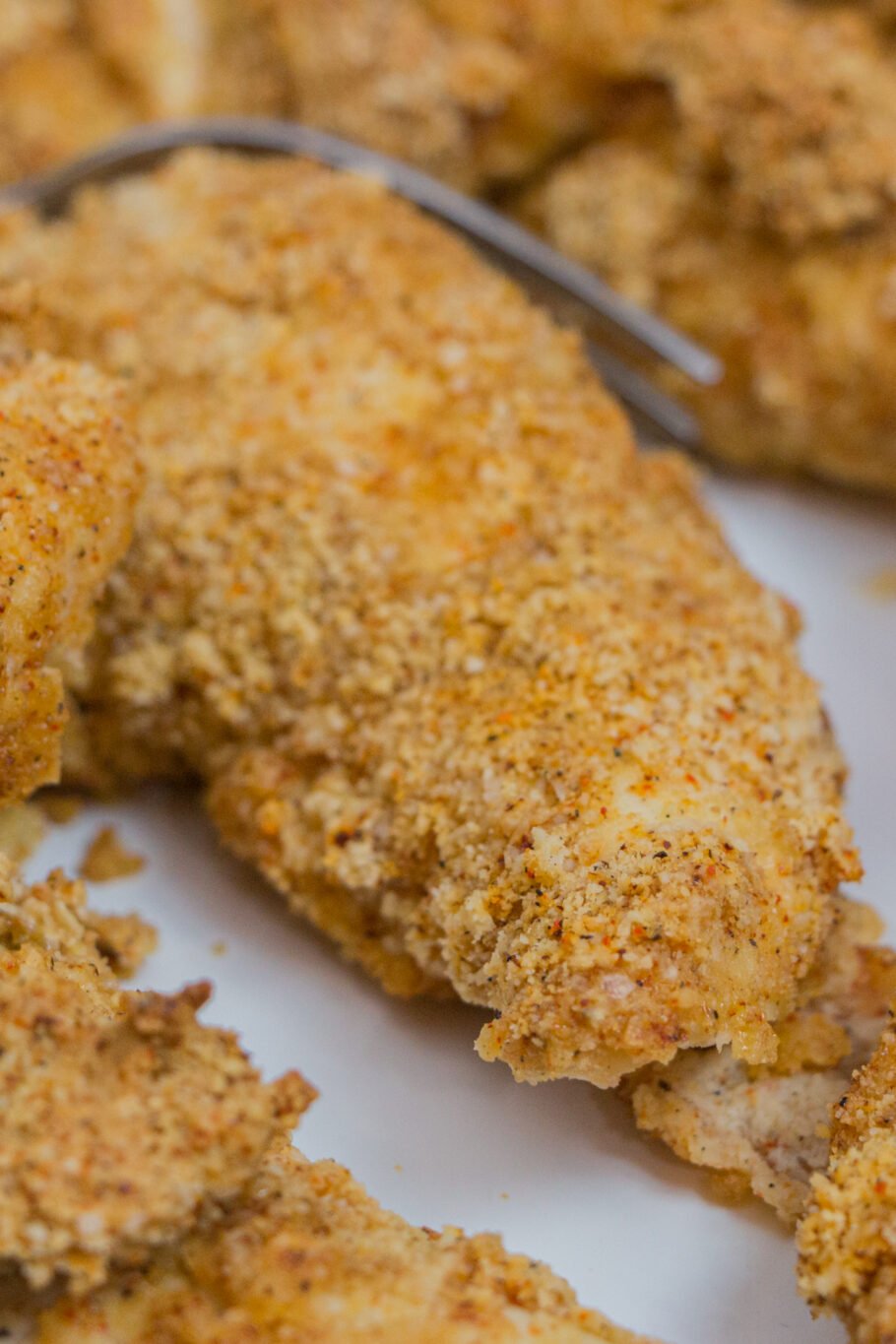 In the bowl for your wet ingredients, beat together 2 large whole eggs and 2 large egg whites.
Put both of your bowls off to the side and take out 1 1/2 pounds of chicken breast. Trim the fat off of your chicken and cut them to your preferred chicken finger size.
You could also make chicken nuggets, dinosaurs, or any other shape you/your kids want!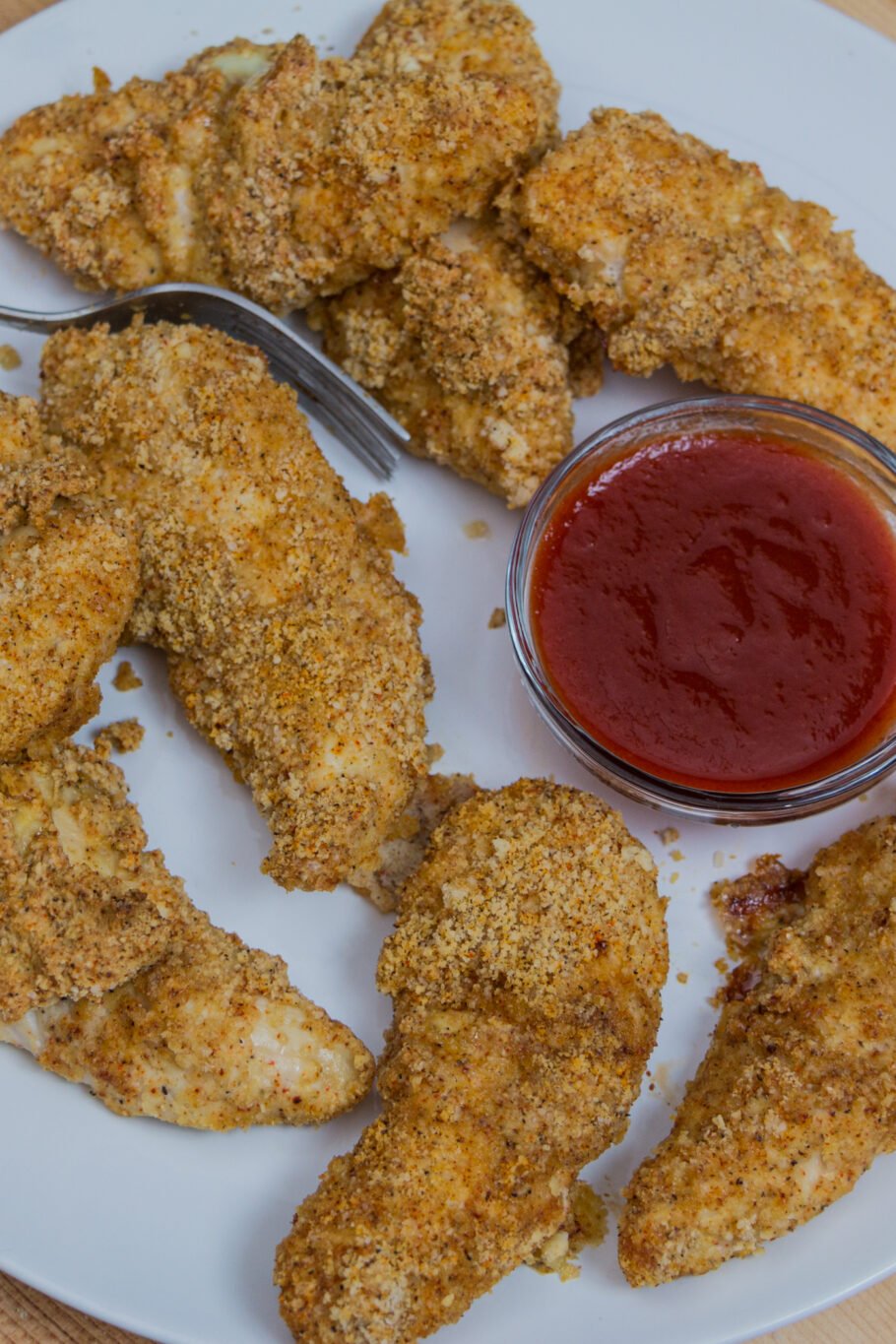 You can also easily change the flavor up by using different seasoning blends, herbs, sauces, and so on. Here are some of my favorites:
Low Carb Chicken Fingers
Italian seasoning
Lemon pepper
Chipotle
Citrus
Sriracha
Coat a baking pan or dish with some non-stick cooking spray and get ready to bread your chicken.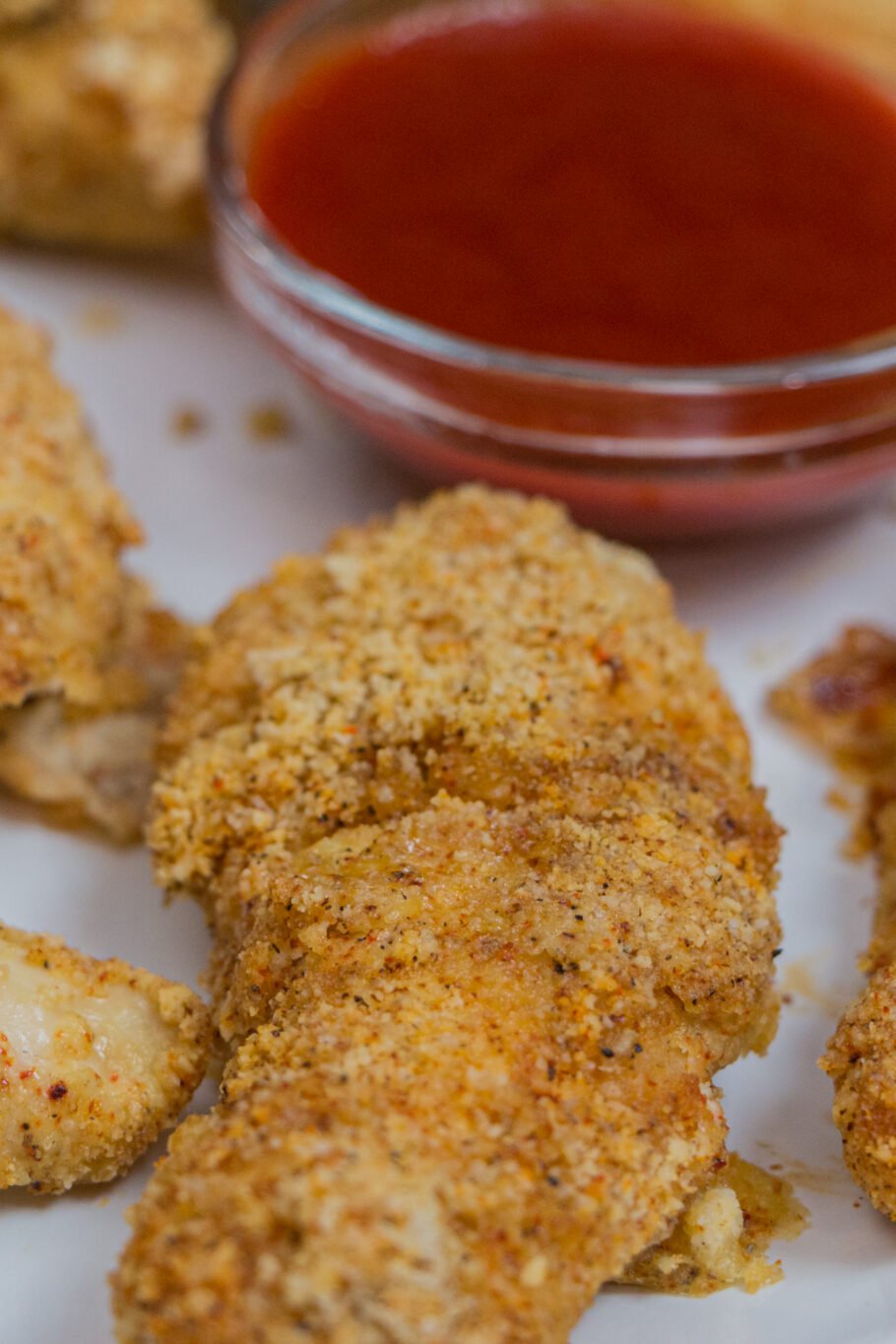 To bread your low carb chicken fingers all you have to do is dunk each piece into your wet ingredient mix then into your dry ingredient mix. Make sure you let the excess wet mix drip off before moving to your dry mix.
Repeat your breading process until all of your chicken fingers are coated. If you don't use all of your mix, evenly distribute any mix left across the top of your chicken fingers. Alternatively, you could also make more fingers!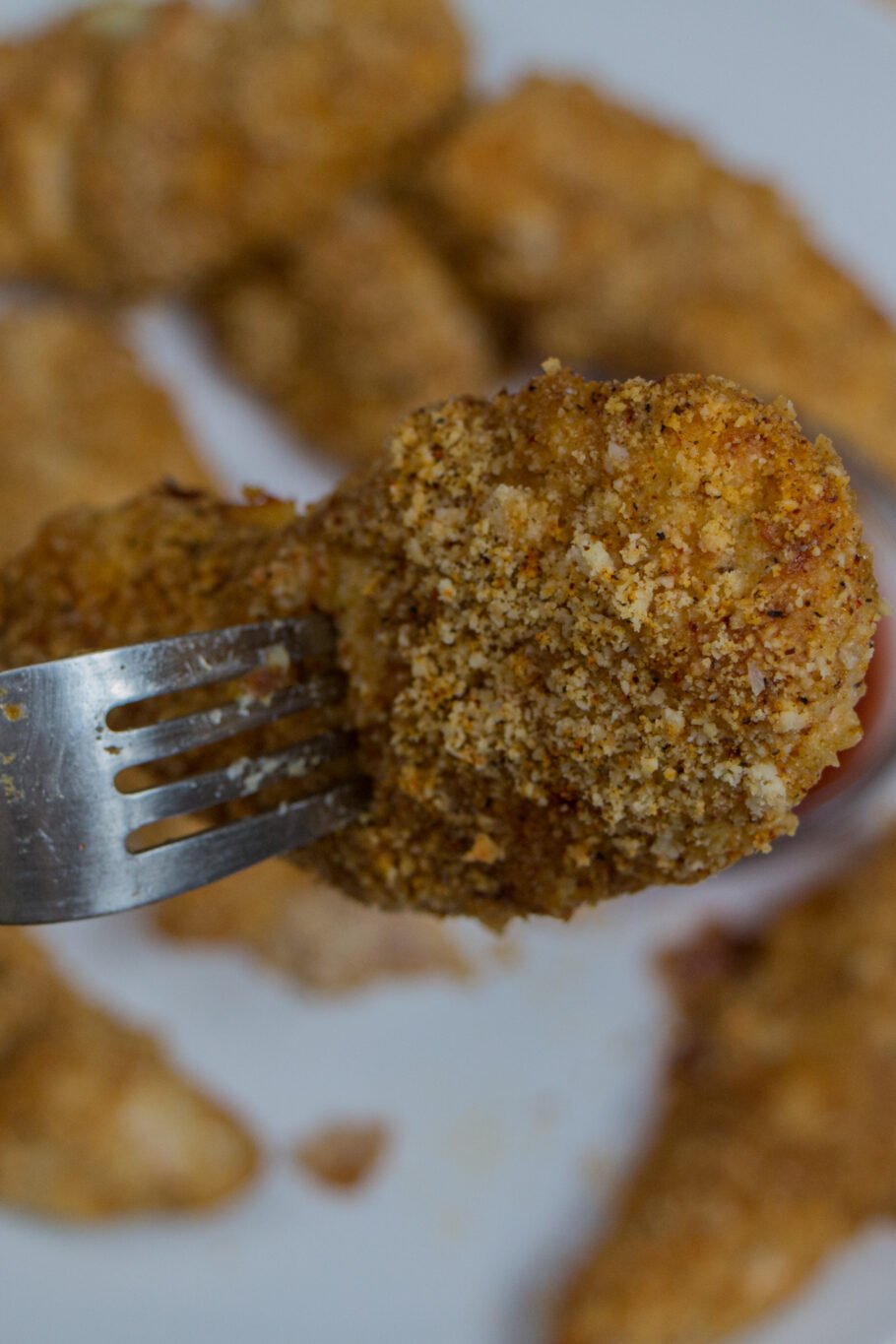 Put your low carb chicken fingers in the oven on 375F/190C for 20-25 minutes or until they turn golden brown and crispy.
Need more servings? Double or triple the recipe below to make enough for the whole week.
Pair these chicken fingers with one of our low carb appetizers, Simple Low Carb Pizza Chips!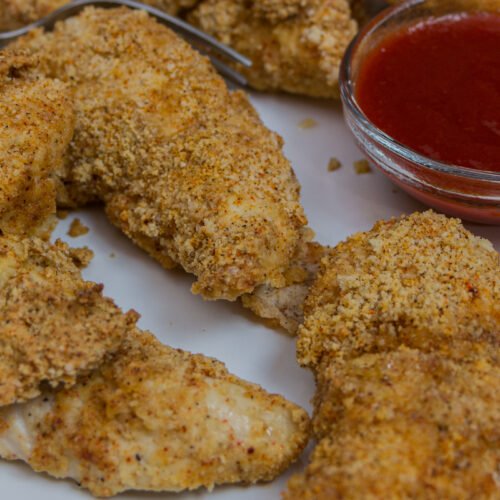 Low Carb Chicken Fingers
Watching your carbs? This Low Carb Chicken Fingers recipe made with almond flour is easy, keto, great for meal prep, and made for you!
Print
Pin
Rate
Save Recipe
Saved!
The Protein Chef is a participant in the Amazon Services LLC Associates Program, an affiliate advertising program designed to provide a means for us to earn fees by linking to Amazon.com and affiliated sites.
Ingredients
1 ½

Pounds

Chicken Breast

1

Cup

Almond Flour

1

Teaspoon

Black Pepper

½

Teaspoon

Salt

1

Teaspoon

Garlic Powder

1 ½

Teaspoons

Chili Powder

-

*Optional

2

Large

Whole Eggs

2

Large

Egg Whites
Instructions
Take out a bowl, add in all of your dry ingredients, and mix those together

Take out another bowl, add your Eggs into it, and mix them up

Trim the fat off your Chicken Breast

Cut them into whatever size chicken fingers you want

Take out a baking pan and coat it with some non-stick cooking spray

Dunk each piece of chicken into your egg mix then into your dry mix until fully coated and put it on your baking sheet

Evenly distribute any mix left over across the top of your chicken fingers

Bake on 375F/190C for 20-25 minutes
Notes
Calories in the WHOLE recipe:
Calories: 1531
Fat: 79g
Saturated Fat: 8g
Sodium: 670mg
Carbs: 24g
Fiber: 12g
Sugar: 4g
Protein: 181g
Calories in each serving (if you make 4):
Calories: 382
Fat: 19.7g
Saturated Fat: 2g
Sodium: 167.5mg
Carbs: 6g
Fiber: 3g
Sugar: 1g
Protein: 45.2g
Nutrition
Calories:
382
kcal
|
Carbohydrates:
6
g
|
Protein:
45.2
g
|
Fat:
19.7
g
|
Saturated Fat:
2
g
|
Sodium:
167.5
mg
|
Fiber:
3
g
|
Sugar:
1
g